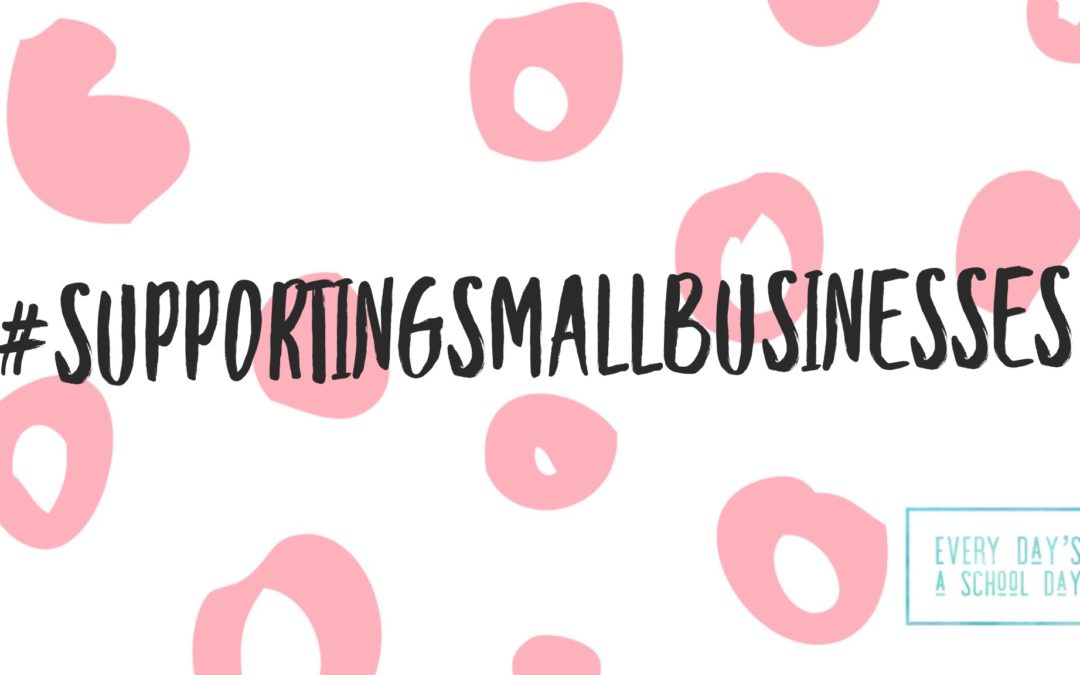 Whether you have a child who is starting school or going back to school in September, here are four small businesses that we recommend.
Going back to school in September, or starting for the first time this year is going to be a big deal after so much change and chaos. We know we have to buy the uniform and the shoes and the book bag, which I would always recommend buying early, in fact if you haven't bought these bits yet then invest now if you can. No-one wants to be stressed out in September trawling online shops and maybe even the high street looking for uniform and shoes in the right size! It's also really lovely to think about the extra's that go alongside the uniform to prepare children and us as parents for School. We love supporting fellow small businesses and so here are the things which I've bought for Lily so far. I may have to add to the blog before September (don't tell my husband!)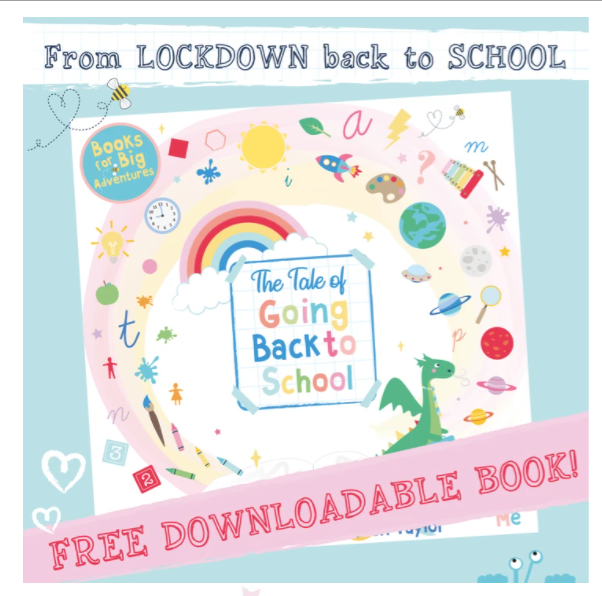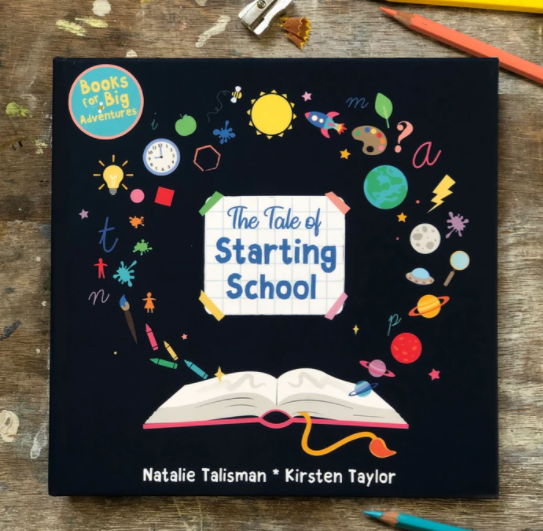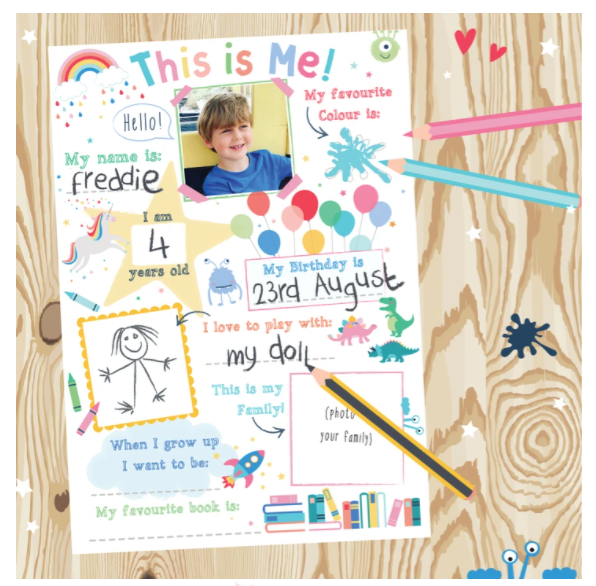 For school starters, The Tale of Starting School is such a beautiful book and for those going back to school there is a free download version. As soon as I caught sight of the book on an Instagram feed a few months ago I just knew I would love it. All of their designs use gorgeous illustrations packed with bright visuals to help personalise the stories for your child. Written by a Primary School Teacher they are brilliantly thought out and include so much information to support your child in being prepared for school. The Tale of Starting School includes everything you will need to think of from uniform, to teachers names and lunchtime to toilets. They even have space for you to add pieces of work and notes from their first parents evening. 
Lily absolutely loves her book and even before we started adding pictures to it she was asking me to read through it over and over and was explaining to me what she would be doing at school. I know this book will be something we treasure forever and it absolutely had to be number one on the list!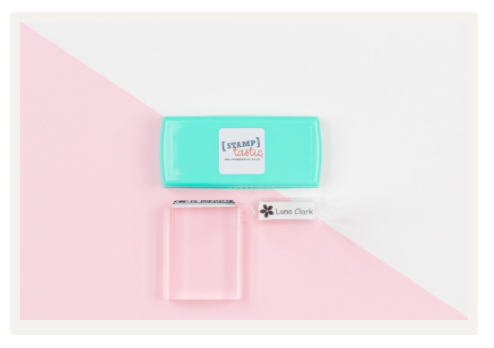 There are so many ways you can label your child's uniform; stickers, labels, stamps and pens. I've chosen a personalised stamp from Stamptastic because I can't sew and I know Lily would be determined to peel stickers off! A sharpie works well, that's what I've used for the last four years of labelling nursery clothes but I wanted something special. The stamps are great quality, you choose the lettering style and an image. The image idea is great to help children locate their items quickly. As Reception teachers Vix and I would have been eternally grateful for anything that saved us the stressful 15 minute job at the end of every school day trying to reunite lost clothing with their rightful owners! Lily chose a mermaid and and although she can recognise her name I know this will make it a bit easier for her to see hers amongst up to 59 other cardigans or jumpers! You get an ink pad with the stamp and you can use the stamp on most materials and even some plastics (we tested a picnic box and it's stayed on despite several runs through the dishwasher already!)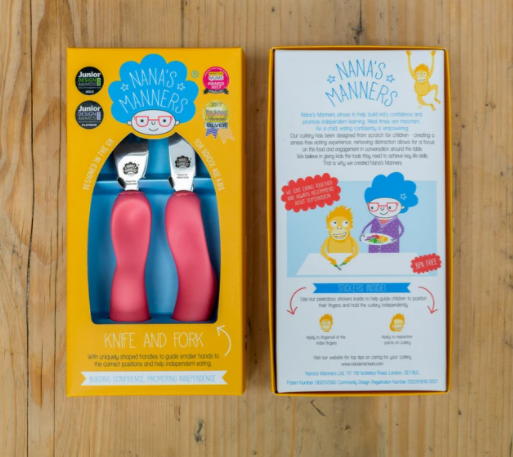 Being independent with lots of different things is really important for children at school. There are lots of adults to help with doing up zips, putting shoes on the right feet and cutting up their jacket potatoes but if they can do these things themselves then they don't have to wait. That means more time to play and learn with their friends! I don't know about you but some table manners rules have slipped over lockdown and the summer in our house so I was keen to find something to encourage her to use her cutlery properly.
Nanas manners stage 3+ independence cutlery is great. It is designed to give children the correct grip and to learn to cut up their food independently. You can get them in 6 different colours, we've got a pink set (because everything Lily chooses is pink!) We were having some mealtime battles especially around using a knife and fork which I now think was because she found it tricky. They have really helped her to become more confident with using cutlery and I'm so pleased that she will be able to eat her lunch more independently in September and then get out playing with her buddies!
Peggy Pip makes gorgeous peg dolls in a huge number of shapes and styles. I've bought Lily a personalised school doll which has blonde curly hair like hers and wears a school uniform just like the one for her school. They are a really lovely idea as a keepsake, or a worry doll idea to support children in feeling safe about starting or returning to school. The compant also do name dolls, families, occupations and more. Sets can be culturally diverse too which I think is fantastic, I've ordered Lottie a name set!
The delivery time is long at the moment because they are so popular but I couldn't not include them. Definitely worth a look as something to look forward to arriving during the first few weeks.
We hope you love this list and have a great time with some online shopping. I really need to curb mine now! We would love to hear what you think or any other recommendations that you have. Drop us a comment to tell us!
Em x