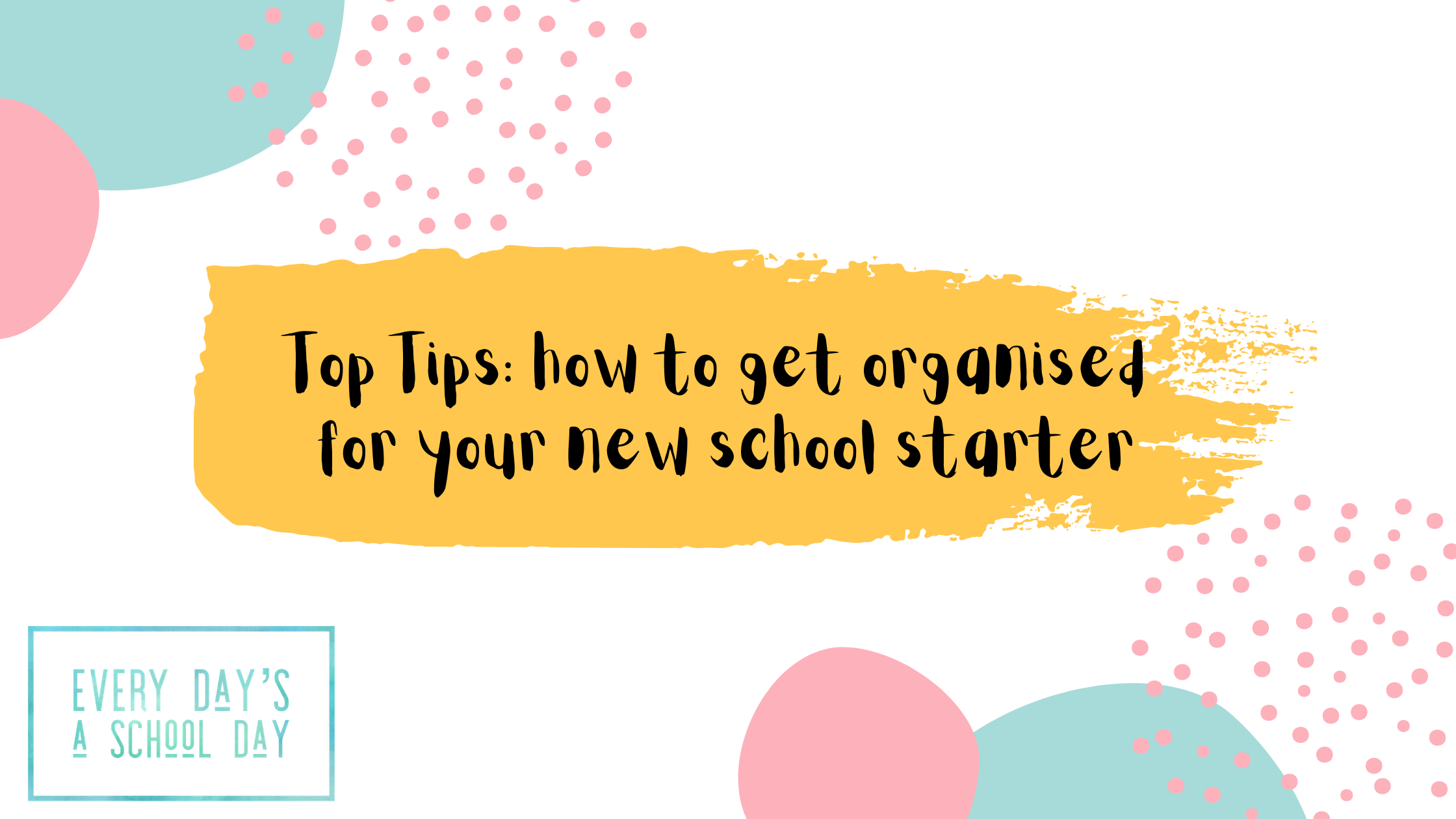 Happy June! Can you believe that we are in June already? This year is speeding by at a colossal rate; we are now into the summer months and nearly at those wonderful summer holidays. If you have a new school starter, you might be thinking about the fast approaching start of school. A few tiny little months and your little one will be taking those first steps in through the school gates and embarking on their primary school journey. A journey that both you and your child have been thinking about, I'm sure, for a long time.
How are you feeling? Prepared? Scared? Excited? Anxious? All of the above and more? Starting school is a big step, for your little ones and you too. It can bring a whole host of emotions from nerves to excitement, worry to relief or even sadness that they are growing up so fast. Although it can be a scary step, it's also an amazing journey. Children learn an incredible amount in their first year at school. They will begin to read and write, develop friendships, gain new maths knowledge, learn physical and emotional skills and so much more.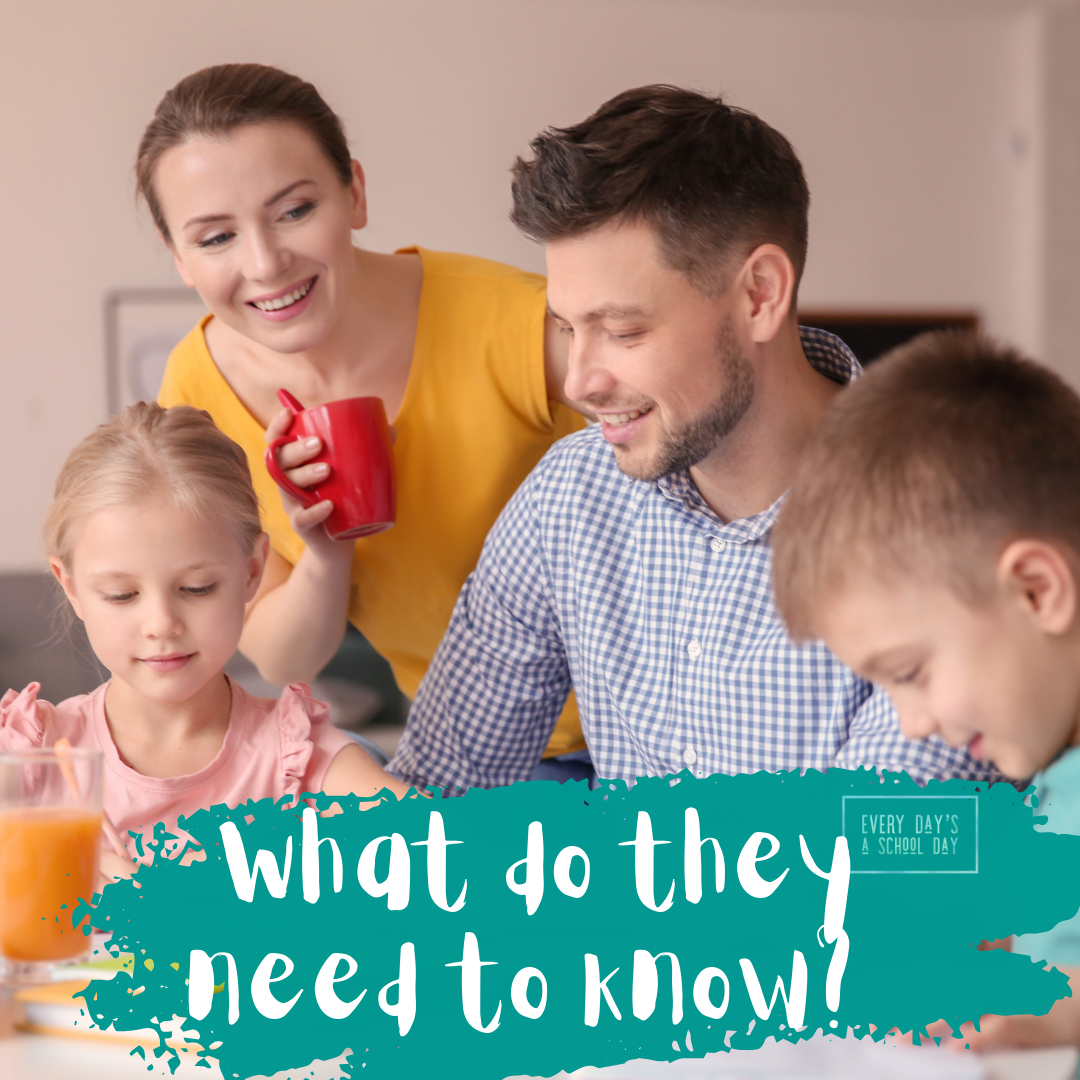 It might feel like children need to know lots to be ready for school but being ready can look different for each child. Teachers are a wonderful bunch and they know that every child is unique and will start school with their own individual needs and strengths. You don't need to worry about whether your child knows the alphabet or can count to 20, school is where they will learn this and so much more. Being ready for school is more about children developing independence, confidence and a sense of who they are as growing little people. There are, however, some little things that are really helpful for them to practise before they start:
How to take their coat off and put it on.

How to follow a simple instruction e.g. find your coat.

How to go to the toilet by themselves.

How to wash their hands by themselves.

How to ask for help if they need it (what words/ gestures can they use?)

How to say goodbye to you or other caregivers at drop off (this can be tricky and it's very normal for children to need some help from teachers so try not to worry.)

How to feed themselves and have a drink by themselves.
Try making things fun by having races, getting toys to join in and giving lots of praise when your child has a go.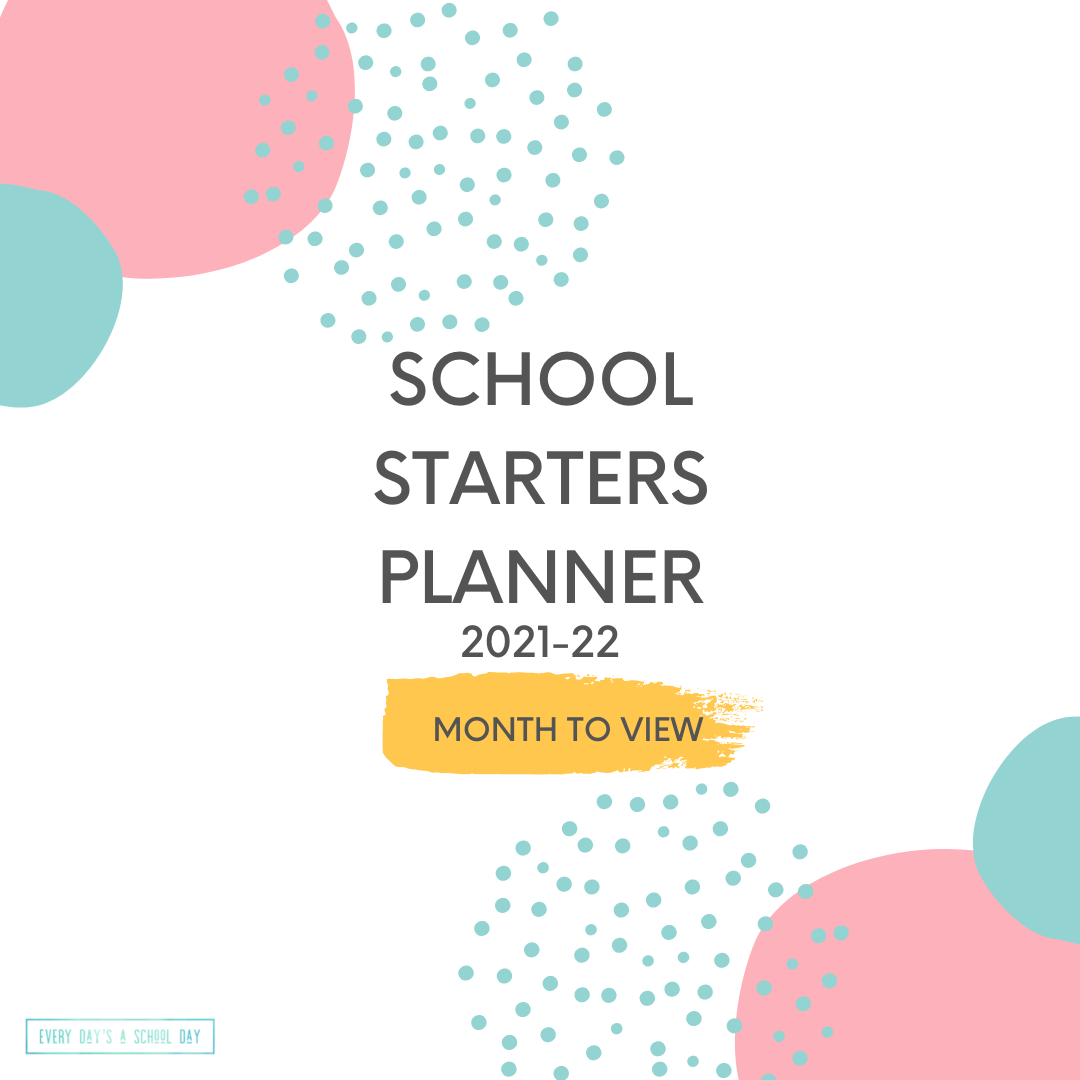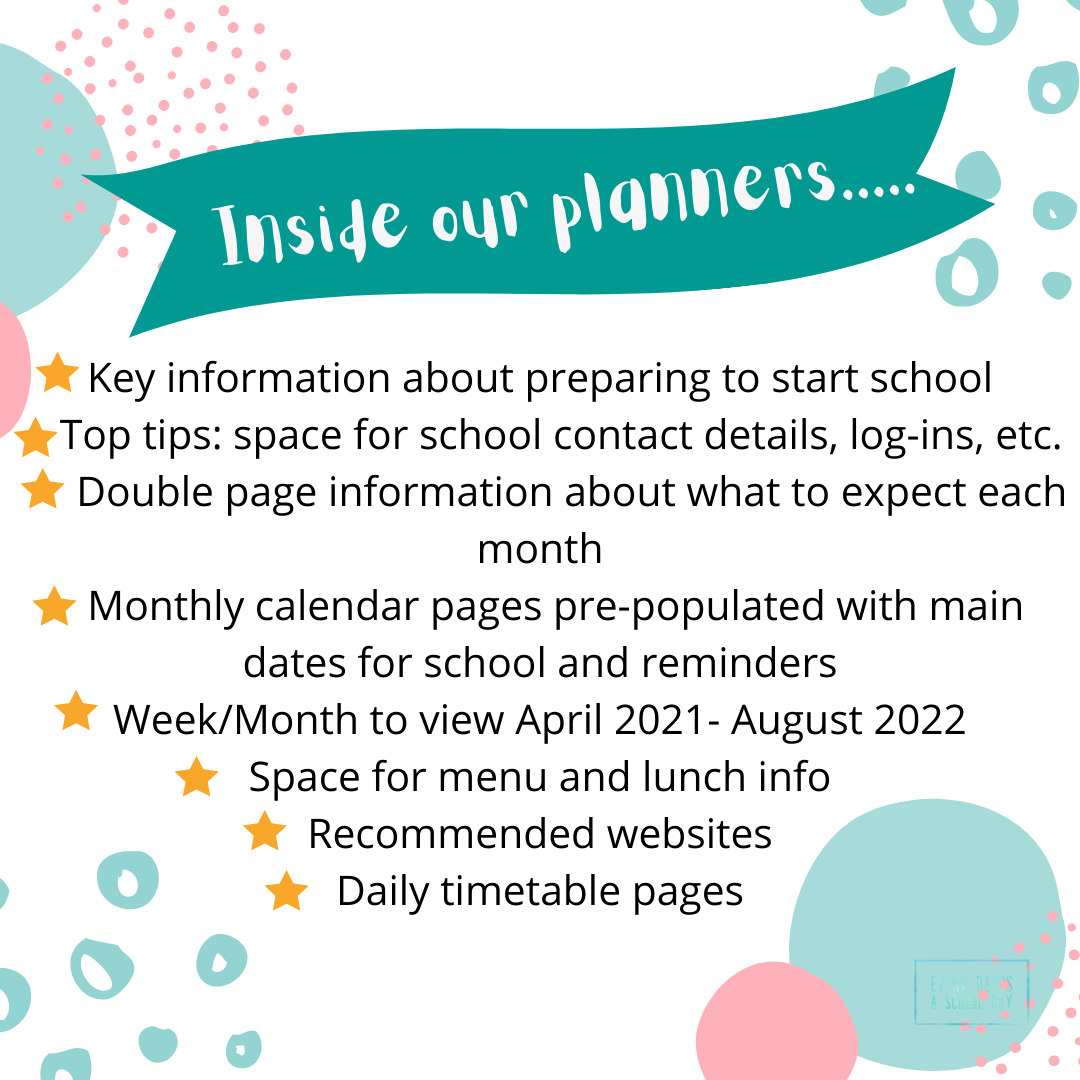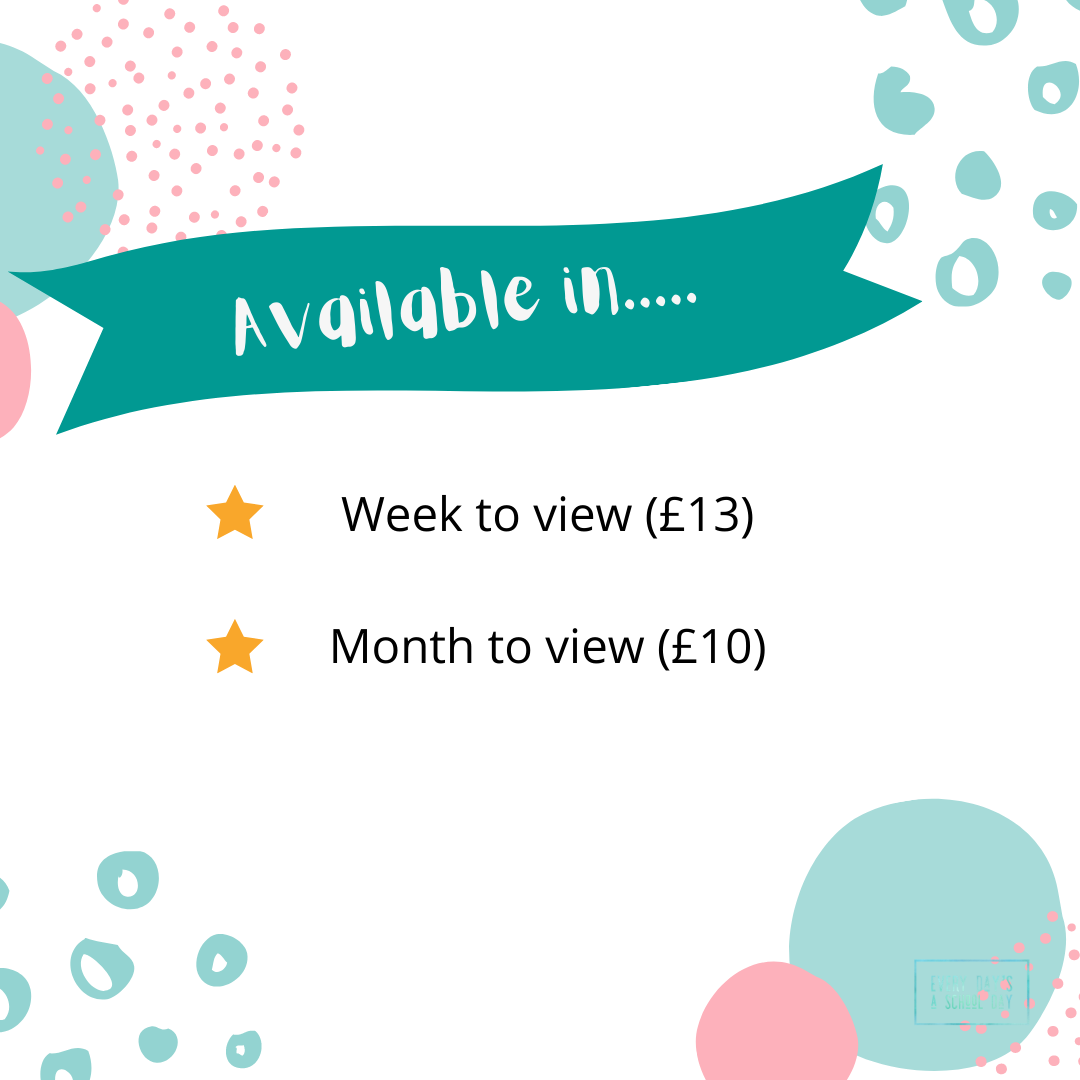 But what about you? What about all of the school admin and upcoming events in the school calendar that you have never even heard of? Did you know that we have designed and created a School Starters Planner? Working in collaboration with all of our lovely members in our Facebook community, School Starters Hub, we have condensed the year into a handy bag-sized planner that not only looks good but is packed full of handy information to keep you one step ahead. Our planners are available to purchase on Amazon now and come in both a weekly view or monthly view format. They are aimed at providing you with all of the key information you will need to keep all those plates spinning by providing you with pre-populated pages with main dates for school events. World book day? Yes, I got the costume 2 weeks ago!
Here are our top tips to beat the school admin overwhelm! We've been on both sides of the classroom door and have found some important things to try and do to stay on top of it all.
1. Put all dates from school into the planner as soon as you can.
2. Use a phone calendar to set reminders and alarms for important things to remember.
3. Schools will communicate with you in lots of ways; emails, texts, newsletters and via an app. Check school communications regularly (the planner will remind you to do this)
4. Check your school app or website monthly to find the specific information to add to the planner.
5. Add the School contact details and all logins to the Important Info section, you'll be so glad you did!
6. Add notes for weekly things to remember – letters or colour codes work well, for example add a red star every Friday if it's a PE day.
7. Keep all of the information in here, then you won't have to go hunting for bits of paper and you'll feel like an organised superhero!
We hope that you find all of this information useful. As ever, let us know if you have any questions about your new school starter, school or life in general; we would love to hear from you.
Enjoy the sunshine,
Vix